Quick Login to Medical Journals
Frustrated because you can't read the "full text" of a medical journal?
Avoid the 10-step hassle of a library website and access journal articles directly -- in with one click via your university proxy.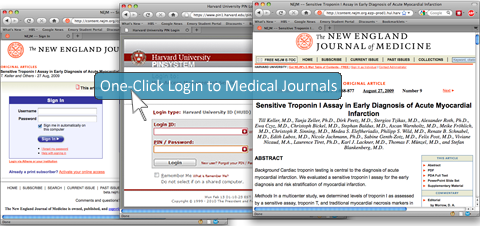 Is your institution not listed? Please ask your university librarian what your EZ Proxy or WAM url is and email it to me at .
Quick Proxy is also integrated into Doximity for a new journal browsing & sharing experience.
By Nate Gross, MD · LinkedIn · @NG